New Holland T7.210 Power Command 50KPH
POA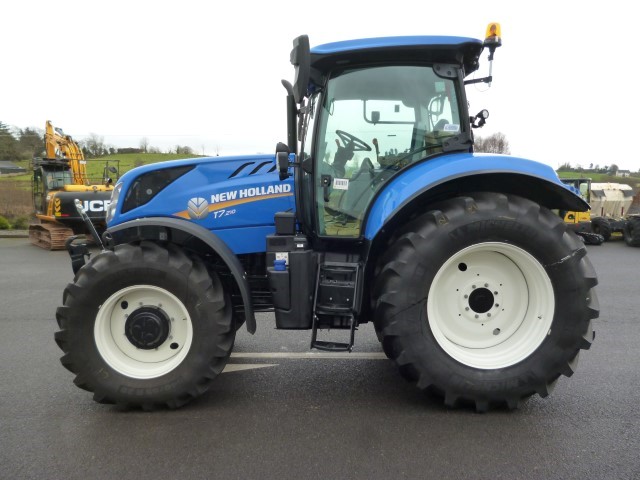 Model

T7.210

Type

4WD Tractor

Year

2020
Description
Great one off opportunity, new/unused New Holland T7.210 Classic Power Command 50kph, with visctronic cooling fan, heavy duty front axle with brakes, air brakes, passenger seat, intergrated front links, hyd push out hitch, 12 led worklights, hi-mounted headlights, electronic slip control, twin beacons on Michelin 650/65r38's. Great saving on this tractor with a super finance package subject to etc.
Enquire Now
Technical Specification
Class 165hp to 210hp on power boost
Model T7.210
Serial 110525
CE Plate yes
Fuel Type diesel
Warranty 12 months
Extended Warranty up to 60 months
Front Tyre/Track Size 540/65r28
Rear Tyre/Track Size 650/65r38
Tyre Make Michelin
Differential Lock yes
Transmission power command, power shift
Speeds Forward 19
Speeds Reverse 6
Transmission Speed 50kph
Rear Remotes 4
Rear Linkage hook arms
PTO 3 speed
Auto PTO yes
Hyd. Flow Control yes
Suspension front terraglide and rear cabin suspension.
Front Fenders yes
Enclosure air con
Cab Condition new
Cab Seat delux air
Cab Suspension yes
Seat Condition new
Cab Height standard
Passenger Seat yes
Trailor Brakes Air/TMR Hydraulic
Trailor Hitch hydraulic push out
Paint Condition new
Overall Condition new