2017 New Holland T7.210 Power Command
£54,950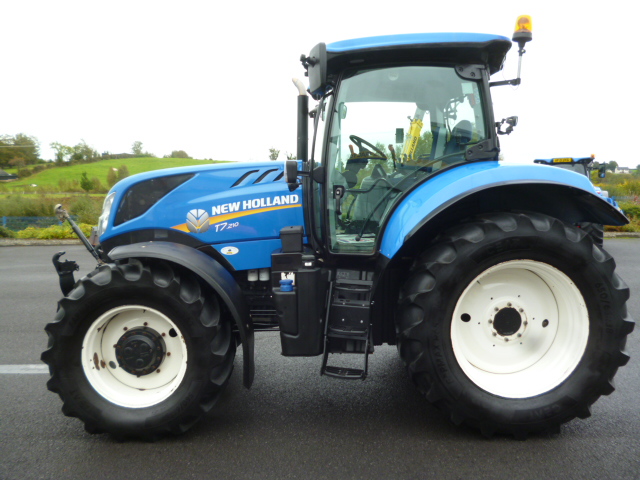 Model

T7.210

Type

4WD Tractor

Year

2017
Description
One Owner from new. Power Command 50k, on full suspension. Power Beyond, Front Links, Front's are 70%, Rear @ 30%. Full dealer service history from new.
Enquire Now
Technical Specification
Class 165hp to 210hp on power boost
Model T7.210
Fuel Type diesel
Front Tyre/Track Size 540/65r28
Rear Tyre/Track Size 650/65r38
Tyre Make CEAT
Differential Lock yes
Transmission power command, power shift
Speeds Forward 19
Speeds Reverse 6
Transmission Speed 50kph
Rear Remotes 4
Rear Linkage hook arms
PTO 3 speed
Auto PTO yes
Hyd. Flow Control yes
Suspension front terraglide and rear cabin suspension.
Front Fenders yes
Enclosure air con
Cab Condition Tidy
Cab Seat air
Cab Suspension yes
Seat Condition tidy
Cab Height standard
Passenger Seat yes
Trailor Brakes Air hydraulic
Trailor Hitch hydraulic push out
Paint Condition tidy for age
Overall Condition Tidy straight tractor