New Holland T6.155 DCT & Loader 2021
£74,950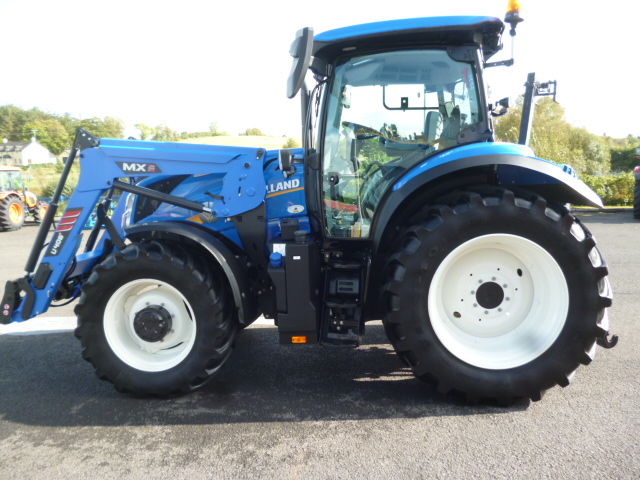 Model

T6.155

Type

Tractor & Loader

Year

2021
Description
Full spec T6.155 with 40k DCT transmission, Front Terraglide Suspension, Cabin suspension, air con, air seat, passenger seat, 4 dsv, 3 speed pto, air brakes, exhaust brake, fitted with MX U408+ loader with thumb controls. Mint condition and ready for the road.
Enquire Now
Technical Specification
Class 125- 145 hp
Model T6.155
CE Plate yes
Fuel Type diesel
Extended Warranty Available until June 2024
Front Tyre/Track Size 480/65r28
Rear Tyre/Track Size 600/65r38
Tyre Make Firestone
Differential Lock yes
Transmission Dual Command
Speeds Forward 17
Speeds Reverse 16
Transmission Speed 50kph
Rear Remotes 4
Rear Linkage hook arms
PTO 3 speed
Hyd. Flow Control yes
Suspension front terraglide and rear cabin suspension.
Front Fenders yes
Enclosure air con
Cab Condition as new
Cab Seat air
Cab Suspension yes
Seat Condition as new
Cab Height standard
Passenger Seat yes
Trailor Brakes Hydraulic
Trailor Hitch hydraulic push out
Paint Condition as new
Overall Condition as new